Business Continuity Management
The firms with challenging production environments often have the greatest struggle when planning for how to recover and, or continue to operate during catastrophic events or disasters. Many organizations have dealt with on-going technical challenges that hindered efforts to modernize or shift to cloud computing for instance. The following questions are just a brief introduction to the extensive planning and decisions required to solidify your organization's future with a robust BCM strategy and plan.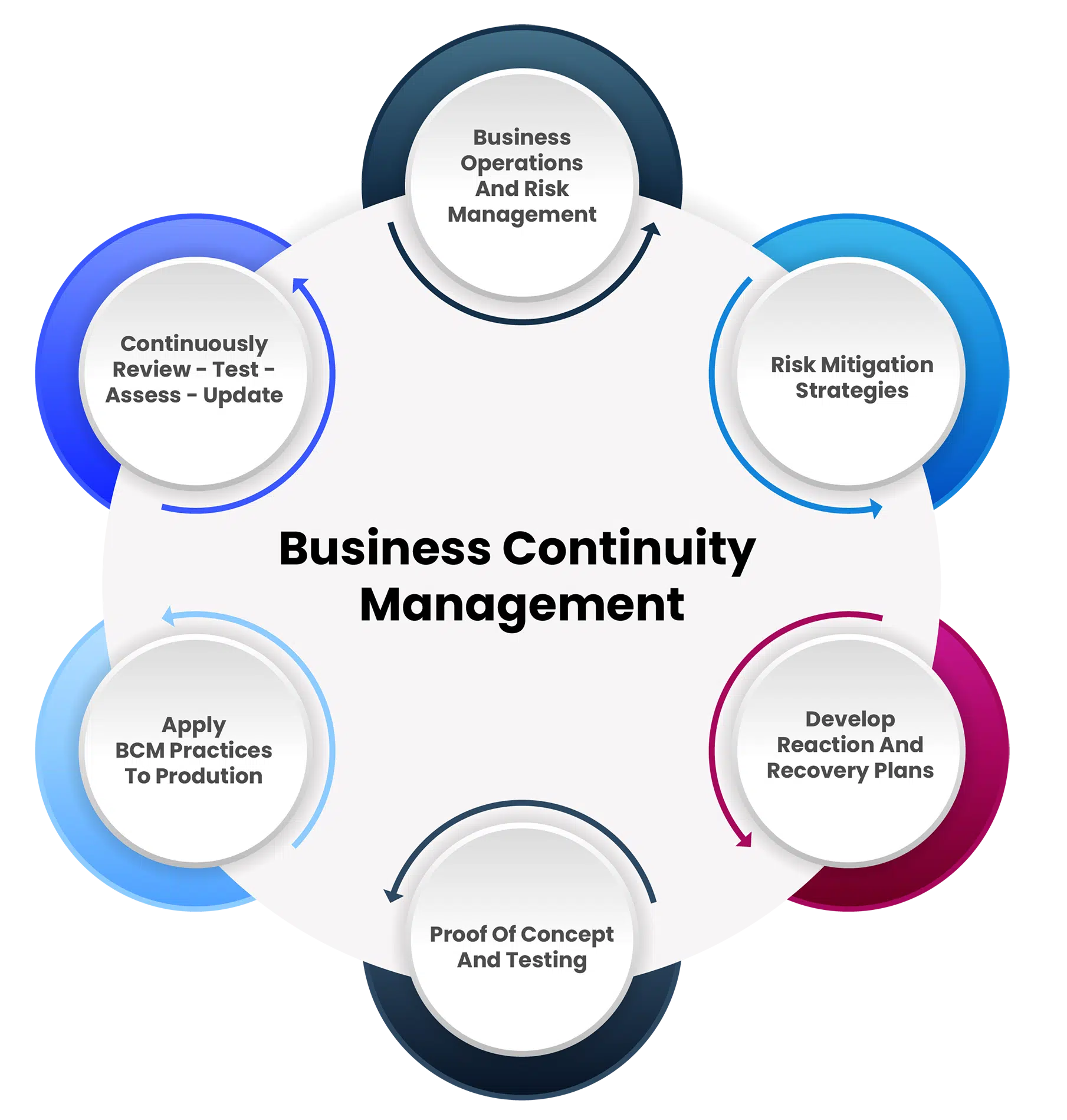 All things on this list and numerous other factors must be considered when developing a comprehensive
and successful plan. Pre-determined plans and decisions that have been thoroughly vetted during
calmer times can make the difference between surviving (or not) and thriving during a significant
business impacting event. You hope that you never have to invoke these plans, but your clients, staff,
stakeholders and perhaps the global community at large, will undoubtedly reap the benefits of your
company's preparedness!